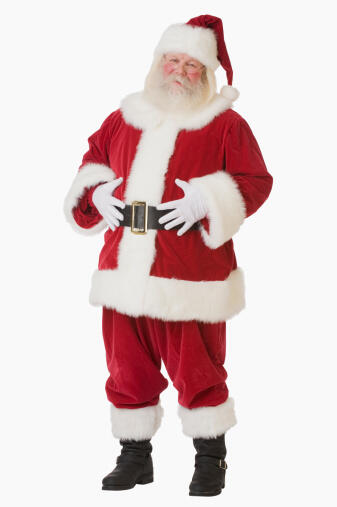 @gettyimages
The North American Aerospace Defense Command, better known as NORAD, announced preparations on Monday for its annual tracking of the arrival of Santa Claus.
The "NORAD Tracks Santa" program that traditionally follows a simulated track of Santa Clause from the North Pole around the world on Christmas Eve will happen again this year, but the command has made some changes because of the COVID-19 pandemic. While NORAD will track Santa's journey most people who call 1-800-HI-NORAD for updates on the Christmas Eve trip may get a recording instead of a live volunteer.
… Officials at Peterson Air Force Base in Colorado said that the NORAD Tracks Santa call center will only have a small number of volunteers taking calls this year as part of ongoing public concern about increasing COVID-19 cases. Of course, Santa will be trackable on NORAD's website, noradsanta.org, on December 24.
… NORAD has been tracking santa every year since 1955.